Royal Family attend Sandringham Christmas church service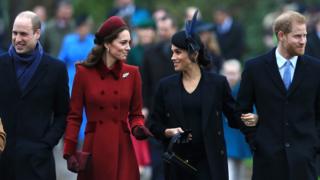 Hundreds of well-wishers have watched the Queen and other members of the Royal Family arrive at church for the Christmas Day service at Sandringham.
The Duke and Duchess of Cambridge arrived at the service – on the Queen's estate in Norfolk – with the Duke and Duchess of Sussex and Prince Charles.
However the Duchess of Cornwall was absent due to a heavy cold.
The Duke of Edinburgh also stayed at home but is said to be in good health.
BBC correspondent Charlotte Gallagher said there were "huge cheers" for the Royal Family – especially the Queen.
Once the church service is over the Royal Family is expected to greet the waiting crowds.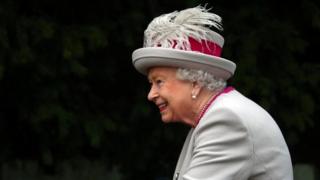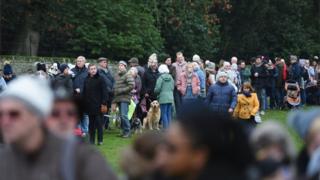 Tariro, aged 7, got up at 3:00 GMT to get a good view of the royals arriving.
Speaking to the BBC, she said the Queen was her favourite because "she is always wearing the crown with beautiful jewels".
Her twin sister Tatenda said she was looking forward to seeing the Duchess of Sussex whose "elegant dresses" she admired.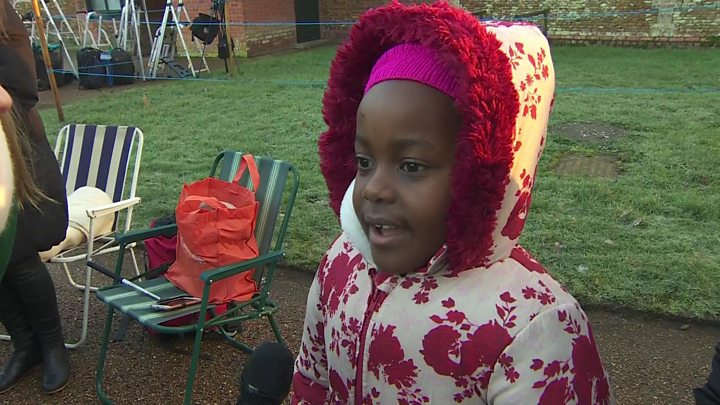 Pictures copyright Press Association